---
DUCTED AIR CONDITIONING
Acer Services are your go-to experts for ducted air conditioning Brisbane.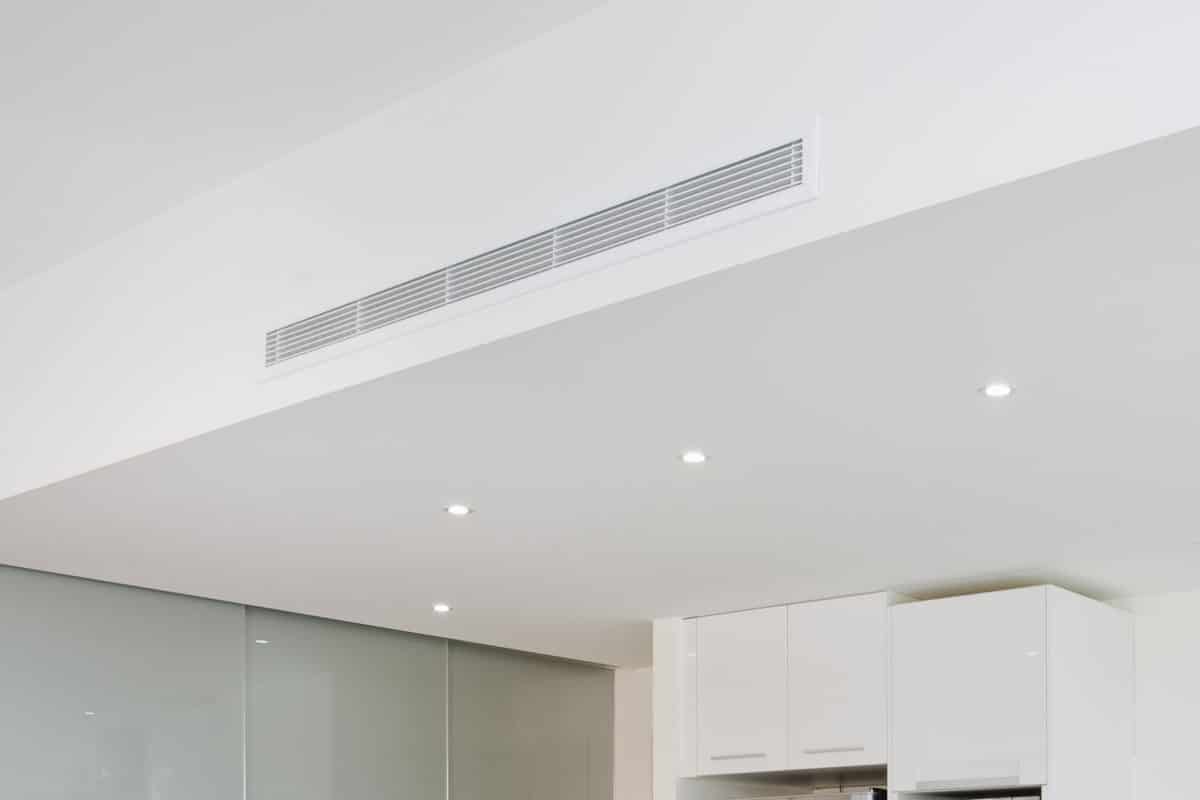 CONTACT US NOW: Ph 1300 165 663, enquiries@acerservices.com.au
What is ducted air conditioning?
Ducted air conditioning is the ultimate air conditioning choice, providing climate controlled comfort throughout your house or apartment, regardless of its size.
Just imagine having pure cool air silently flowing into every room or simply the rooms you select.
The condensing unit is unobtrusively located outside the home, while the indoor unit is placed in the ceiling or under the floor.
And the best thing is you only need ONE condensing unit for the entire house, as opposed to say, 4 for four split system air conditioners.
From there conduits or ducts distribute filtered, dehumidified air through vents located in the ceilings, walls and floors in chosen areas throughout the house.
Ducted air conditioning systems are always designed as reverse cycle systems too, so they can provide year round relief from the chills of winter and the blazing summer heat.
Ducted air conditioning or split system air conditioning?
If you're wondering whether to choose a ducted air conditioning system or a split system, it all comes down to:
The size of your home
The number of people in your household
Your lifestyle and personal preferences
How you use your home
A single person may be better off with a few split system units in their most used rooms eg. lounge room, bedroom and office (or games room), while a family of five could get more use from a ducted system.
If you have a spacious family home or open-plan apartment, ducted air conditioning is a terrific way to cool or heat a large area, as opposed to just one split system air conditioning at the end of an oversized room.
Ducted air conditioning allows you to direct the air to wherever you and your family are.
That's because ducted air conditioning is that it lets you divide your home into zones, so you can choose which rooms are cooled and which ones don't need to be.
For example, you may wish to cool your living areas or home/office by day and your bedrooms at night.
Ducted air conditioning gives you more ways to keep cool
There are numerous configurations with ducted air conditioning.
As we said, you can even select different temperatures for different zones, but here's a tip… don't overcomplicate things.
The beauty of ducted air is that it's such a simple system, one that makes it easy to just turn on and enjoy the incomparable comfort.
As well as being convenient and more environmentally friendly, zonal cooling is more cost-efficient too.
Why choose Acer Services for ducted air conditioning Brisbane?
We've been in the business of air conditioning for years, and delight in sharing our knowledge with our customers.
When you call us, our team will find out as much as possible about what you need and send out a qualified technician to inspect the required areas, make some expert suggestions/ recommendations and provide you with a detailed quote.
Once approved, we will then supply and install your new air conditioning ASAP.
We believe that "the difference IS the detail", so you can relax knowing that all work carried out will be to our usual high standards, and we will be tidy and respectful at all times.
After installation, our air conditioning technician will allow you time to inspect the work to ensure that you are entirely satisfied. The technician will also take the time to help you become familiar with the operation of the unit.
Interested in ducted air conditioning for your home? Talk to the experts at Acer Services.
We proudly service all areas of Brisbane, so contact us today by clicking here – we'll be only too happy to help.
CONTACT US NOW: Ph 1300 165 663, enquiries@acerservices.com.au
Looking for more information?
You might find some of our latest blog posts to be helpful.
---