---
SCHOOL AIR CONDITIONING
Professional school air conditioning installation, repairs and servicing in Brisbane and South East Queensland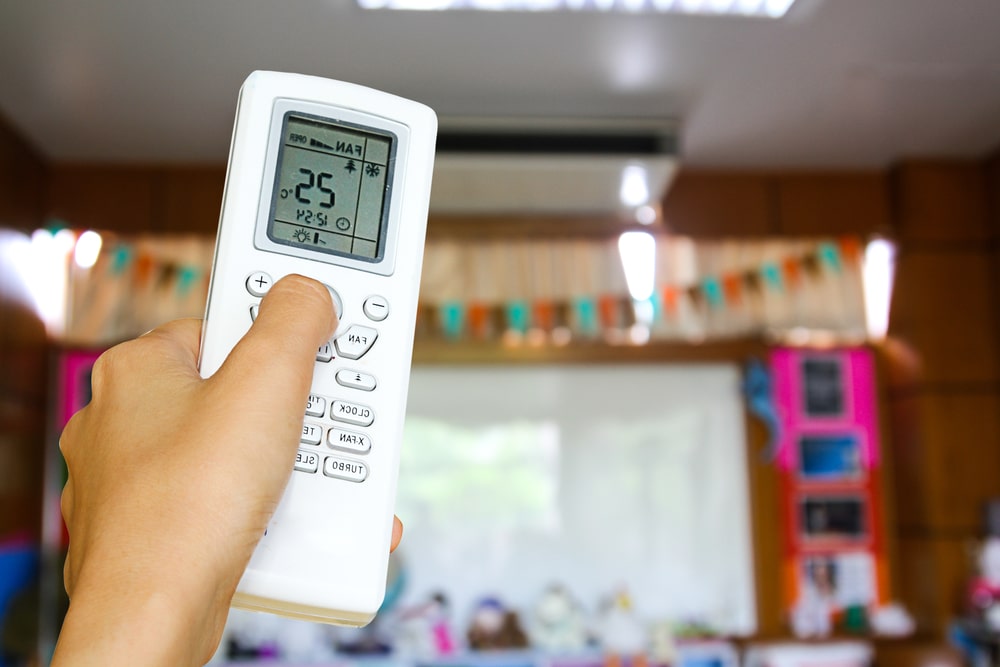 CONTACT US NOW: Ph 1300 165 663, enquiries@acerservices.com.au
For schools in Brisbane and South East Queensland, air conditioned classrooms are a must these days.
Students and staff alike have difficulty focusing on long hot summer days when they are stuck in a stuffy class room. It makes it harder to learn new things and be productive when you're feeling overheated and uncomfortable.
At Acer Services, we have over 15 years experience in school air conditioning. We've helped schools all over the state with finding the right air con solution for their class rooms, staff rooms, meeting rooms, computer rooms and libraries.
Depending on the size and configuration of your school, we can recommend a system that suits your needs and your budget, whether its ducted, split system, reverse cycle or a casette system.
Our school air conditioning services include:
We believe that "the difference is the detail". This means you can trust our skilled air conditioning technicians to carry out work to the highest possible standards
We always comply with relevant Health & Safety regulations and guarantee minimal disruption to students and staff.
Testimonials from some of our happy school clients
The best!
Just wanted to let you know I have had a couple of different tradies out this week for various things and the team you sent out yesterday are the best! The others have left a huge mess… but your guys even asked where the vacuum was to clean up!
Please pass on my thanks to all of them and thank you for making everything such a smooth process. I will no doubt call again soon for another project we have.
He did your company proud!
Just to let you know that Scott was wonderful. I thought we had him stumped with the staff room air conditioners, but he got everything working and he was very pleasant. He did your company proud.
Request a competitive quote today
To find out how we can assist you with your school air conditioning, simply click here to contact us. We'd be happy to send one of our trained technicians to your school to scope out your air con system requirements and provide a no-obligation quote.
---