MHI - Multiple Rooms Air Conditioning
CONTACT US NOW: Ph 1300 165 663, enquiries@acerservices.com.au
MULTI SPLIT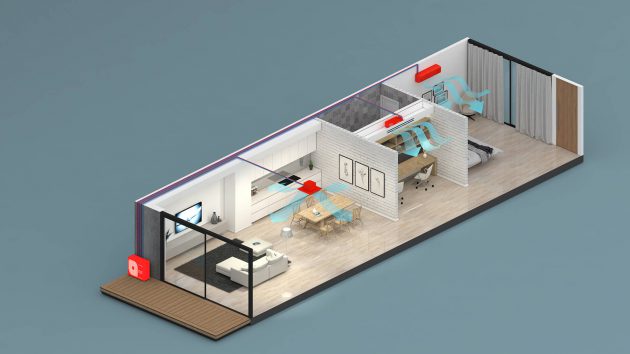 With the ability to connect one outdoor unit to multiple indoor units, all of which can be individually controlled, our Multi Split systems offer a space saving and cost-effective solution for heating and cooling multiple rooms.
With the ability to connect up to six indoor units to one outdoor unit, a maximum pipe run of up to 90m in some models and a maximum height difference of up to 20m, our Multi Split systems are flexible and versatile making configuring solutions for any application, including multi-storey homes easy.
DUCTED SYSTEMS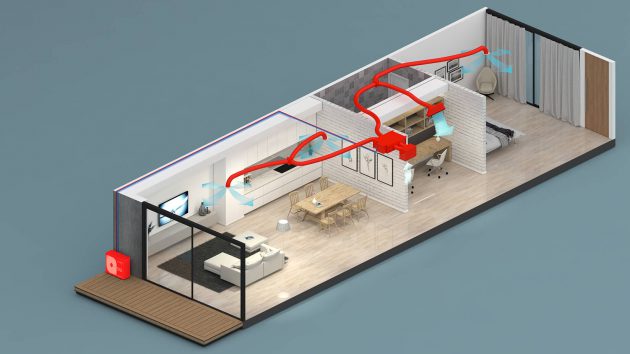 With a discreet design that can be completely concealed in your ceiling and the ability to heat or cool multiple rooms Mitsubishi Heavy Industries ducted systems offer a quiet and flexible solution for any Australian home.
All of our ducted systems are reverse cycle, come in both medium and high static designs and include a wide range of convenient features and functions, making them the perfect heating and cooling for any sized application.
FLEXIZONE DUCTED ZONING SOLUTION
WHAT IS FLEXIZONE?
Flexizone is Mitsubishi Heavy Industries' proprietary zoning solution. Easily integrated into any MHIAA ducted system, the Flexizone zoning solution gives more control of your ducted system by allowing you to turn individual zones on or off.
This provides much better control over your home's climate and allows you to save energy by turning unused zones off.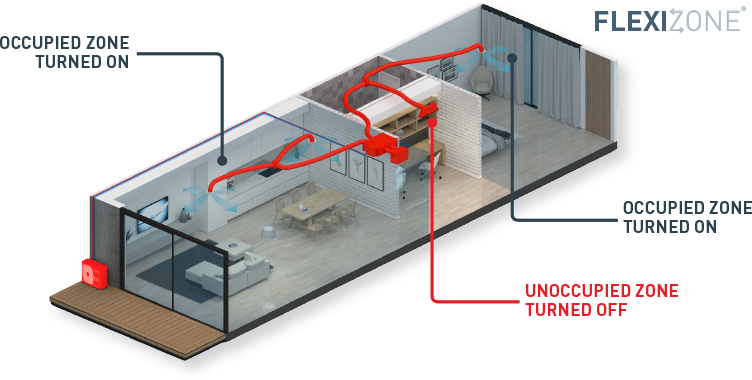 AIRZONE ZONING SOLUTION
WHAT IS AIRZONE?
Easily integrated into any MHIAA ducted system, the Airzone zoning solution offers the ultimate level of comfort by providing complete temperature control over each individual zone of your home or office ensuring everyone's comfort while delivering high energy efficiencies and cost savings.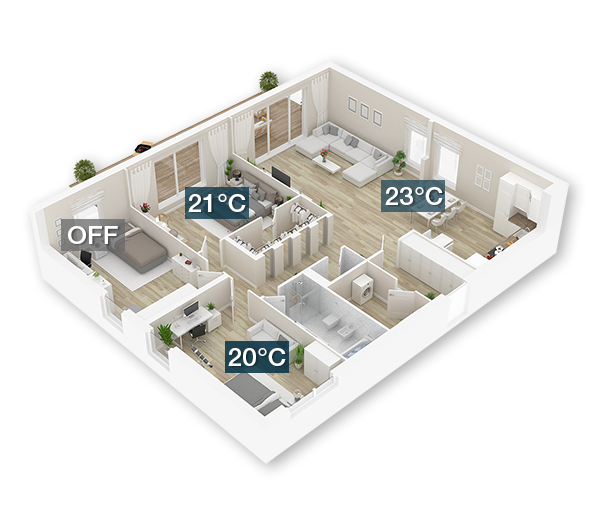 WHY AIRZONE?
INDIVIDUAL TEMPERATURE CONTROL
Unlike traditional day/night zoning solutions, Airzone allows you to control the set temperature in each individual zone of your home meaning you can set your living room to 23oC, your bedroom to 20oC and turn un-occupied rooms off. This ensure's everyone's comfort and that your system is running as efficiently as possible.
HIGHER EFFICIENCIES, LOWER RUNNING COSTS
By integrating the Airzone zoning solution you automatically require a smaller capacity ducted system, saving you costs from outset. Airzone's Q-adapt algorithm also ensures your system is running as efficiently as possible by constantly adjusting the fan speed according to the number of active zones. With the ability to control individual zones, you can easily turn un-occupied zones off – saving you energy!
TOP OF THE LINE EUROPEAN DESIGN
Designed and manufactured in a state-of-the-art facility in Europe, all Airzone components are of the highest quality and made to withstand the tough Australian conditions.
ADVANCED FEATURES, SIMPLIFIED CONTROL
Airzone has three different controllers to suit all setups and requirements. These allow you to control and monitor the temperature in up to 10 zones, access timers, scheduling and other advanced features while remaining easy to use.
COMPLETE CONTROL, ANYTIME, ANYWHERE
Whether you're at the office, on the move or just across the room, the easy to use AirzoneCLOUD app gives you complete control over your system from your iPhone or Android device, including temperature control, timers, weekly schedules and other functions.
CONTROLLERS
CONTACT US NOW: Ph 1300 165 663, enquiries@acerservices.com.au