Air Conditioners delivered in style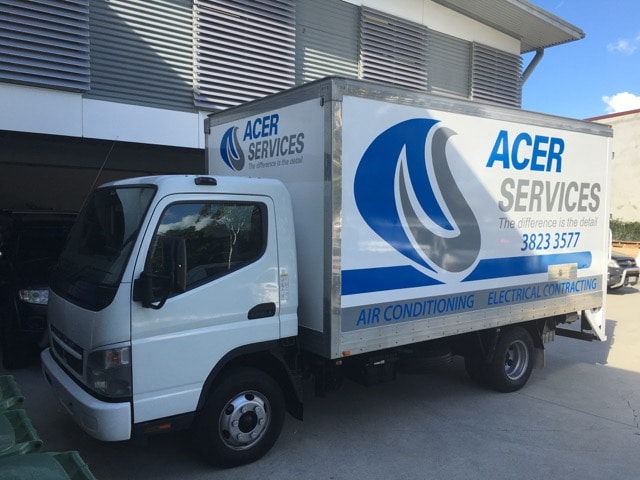 The latest addition to Acer Services' fleet
Acer Services is proud to announce the latest edition to our fleet – our new 3-tonne delivery truck.
Painted in our distinctive blue and grey corporate livery, this truck will ensure the speedy and reliable delivery of top brand air conditioners such as Mitsubishi Heavy Industries, Daikin, Mitsubishi Electric, Fujitsu and LG . (For more, see our free, downloadable Buyer's Guide!)
Our philosophy "The difference is the detail" even extends to delivery, with everything clearly marked and cross-checked to ensure that your air conditioners will arrive as and when promised.
We deliver – for a negotiated fee – to all suburbs of Brisbane, particularly to our catchment area:
Capalaba
Alexandra Hills
Cleveland
Wynnum, and
Wynnum West.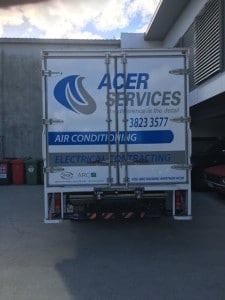 Our new delivery truck will no doubt be kept busy rushing out our latest air conditioning specials…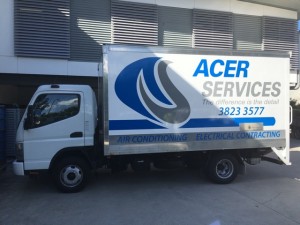 So next time you see our delivery truck you'll know that it is (or was) full of air conditioners on their way to a host of happy customers.
To arrange delivery of your air-conditioners, or to get a quote, simply click here to contact Acer Services.