Air Conditioning Installation – Why Costs Vary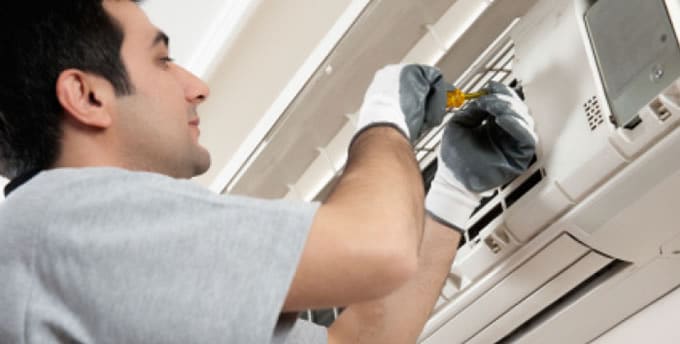 As a leading Brisbane air conditioner installer, Acer Services are often asked about our installation costs. (For more info on our products, see our free, downloadable Buyer's Guide today!)
Many customers are surprised that air conditioning installation costs vary. "Surely it should cost the same to install an air conditioner, regardless of the brand or who installs it," they say.
Not necessarily.
Certainly, you can get an air conditioner installed for less than what Acer will quote you to do so.
But before you go with "El Cheapo Air Con Installs Pty Ltd", ask yourself – and them – these questions:
• Are they fully licenced?
• Are they insured?
• Will they turn up as promised?
• Will they take shortcuts and do a rush job? (Or alternatively, take forever to finish because yours is just one of several jobs they're doing at once?)
• Will they include everything, or are there "optional extras"?
• How many air conditioners have they installed?
• Do they have references from and/or contact details for previous customers?
• Will they clean up after themselves, and take rubbish/ old A/C units to the tip?
• Do they know what they're doing, and
• Will they still be around tomorrow?
At Acer Services, the difference IS the detail…
and in this case the detail comes down to care, attention, quality materials, experience and unmatched customer service.
So, what do our air conditioning installation costs involve?
Acer Services will cover everything we've quoted you in writing.
First of all, we will conduct a visual inspection of your property in advance and let you know where we propose installing the outdoor and indoor units, and why.
Then we will deliver your air conditioner to your property along with everything necessary to start the ball rolling, including all the materials that will be used on your installation.
Our quote will include ALL material costs, and rest assured we won't be skimping on quality… sorry, we don't do cheap and nasty.
Everything will be Australian standard, high quality materials…screws, knock-ins, PVC pipe covers, insulated copper pipe, electrical cables, PVC drain conduit, slab or bracket, and more.
Our master tradespeople will then spend the appropriate time performing a quality installation; for a split system air conditioner, we usually allow around three man hours.
After that we will spend a further 1.5 hours expertly fitting accessories, running the electrical cables through the building, using a vac pump and finally cleaning up after ourselves and removing all empty cardboard boxes, plastic bags, polystyrene packaging, etc.
We will then spend time making sure that the system works and there are no teething problems, and that you feel confident enough to "drive" it.
After that of course, there's the friendly after sales service, during which you're free to call us to discuss any concerns you might have or to ask questions about your new air conditioner.
And THAT is why air con installation costs vary.
For more information, please click here to contact us.