The benefits of running a ceiling fan and air conditioning at the same time
With temperatures rapidly rising, many homeowners are looking for a way to cool their homes cheaply — and ACER Services has the answer. For more, please download our free Buyer's Guide!
If you'd like a lower-cost method of cooling, or to boost the effectiveness of your current air conditioning system during the hot summer months, ceiling fans could be the ideal solution for you.
THE CHEAPER COOLING SOLUTION
Ceiling fans are a very cost-effective way of getting the job done, only costing 1 cent per hour to run, even with the current high costs of power. This is the same as a 60-watt light globe!
Unlike air conditioning, ceiling fans circulate fresh air throughout the room, so you can still take advantage of any passing breezes.
BOOST YOUR AIR CONDITIONER'S EFFECTIVENESS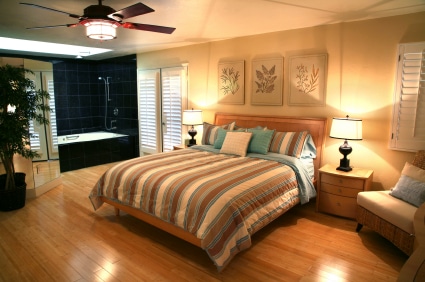 Can't live without your air conditioner, but can't live with the running costs?
By running your ceiling fan at the same time as your air conditioning system, you can reduce the running costs of your air conditioner by up to 40%. The ceiling fan will spread the cool air throughout the room, so your air conditioner doesn't have to work as hard to get the job done.
Better yet, some ceiling fans come with a "reverse mode" for winter. When reverse mode is engaged, the fan blades spin in the opposite direction, circulating the hot air back down to warm the room, and reducing heating costs by up to 10%.
This means your ceiling fan can help you save money year-round!
CUSTOMISABLE OPTIONS
Ceiling fans are available in a range of options, from operation to appearance.
Your ceiling fan can be installed with a light at the centre, to replace your usual room light. Ceiling fans can also be installed with remote control for your convenience.
Other options include 3- or 4-blade fans in a range of timbers, metals, and colours, and they can even be implemented in a downstairs room where there is no ceiling space.
If you'd like to install a quality ceiling fan to save power this summer, contact Acer Services today. We'd love to talk to you about making your home cool and comfortable!