Is this Brisbane's Most Complete Commercial Air Conditioning Maintenance Program?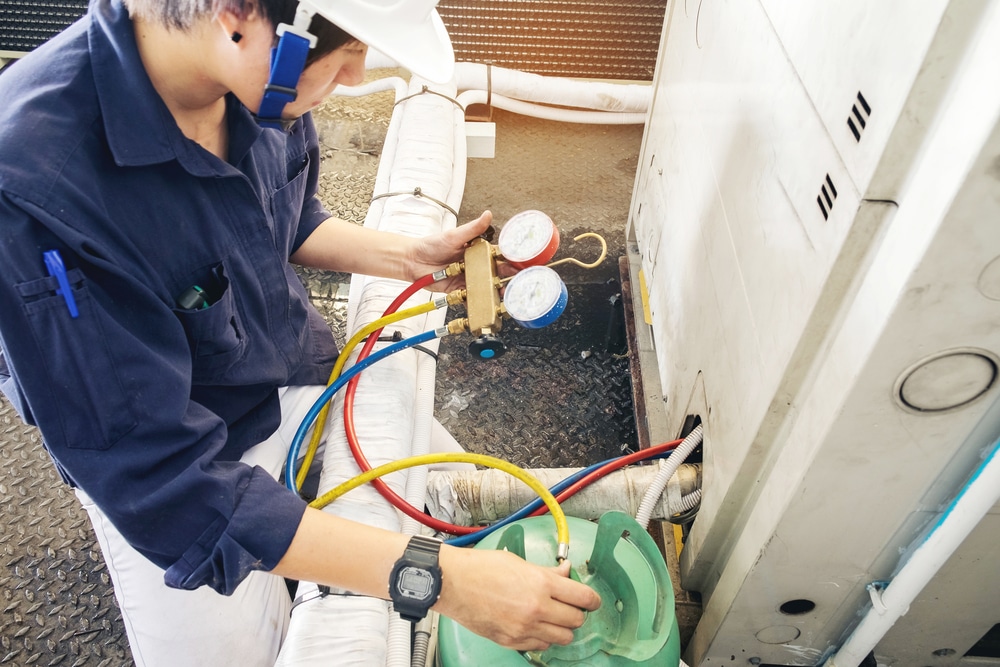 Acer Services offers South East Queensland businesses absolute peace of mind with our unmatched 32-Point Commercial Air Con Maintenance Checklist.
You wouldn't skip a service in your work vehicles, or not bother to turn up for an annual medical check-up, would you?
So why would you neglect something that is equally important – getting a reputable air conditioning company like Acer Services to perform regular commercial maintenance on your air con system?
Not when regular maintenance schedules have been conclusively proven to reduce energy costs, extend the life of the equipment, and prevent costly repairs.
In fact, not only can having a scheduled air conditioning maintenance program reduce energy use by between 10 to 20%, but conversely infrequent or non-existent maintenance services can actually increase energy use by 30 to 50 percent…up to a 70% turnaround.
Preventative air conditioning maintenance is a necessity, not a luxury.
We get it. All businesses have an inexhaustible list of outgoings and expenses, however air con maintenance is NOT something you should ever consider cutting back on.
Let's face it, commercial air conditioning systems don't come cheap, so if you have to replace yours before their time, you're wasting money.
Through professional servicing, your A/C units will:
Last longer
Work more efficiently and economically
Rarely break down, and
Cool or heat more thoroughly to keep staff happier and more productive.
Remember the old "stitch in time" adage? It's true!
If we can find a leak or other problem sooner, it is guaranteed to stop hassles later. (After all, have you ever known a problem to sort itself out and get better, not worse?)
And obviously it costs much less to fix a small problem than it does to fix a big one.
No other Brisbane commercial air conditioning company has a more comprehensive Maintenance Checklist.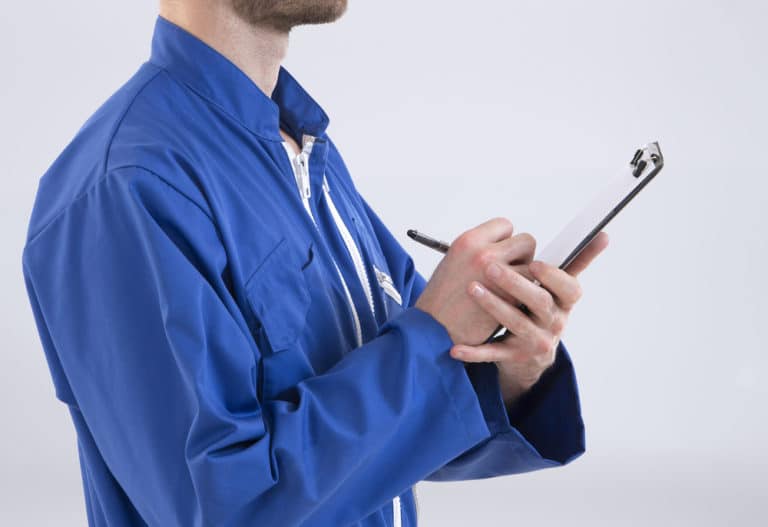 Each and every time Acer Services conduct a scheduled air con maintenance (also called planned air conditioning maintenance), we carry out an unmatched…
32-Point Checklist.
We don't just skim over things, but look closely at all of the following points:
Check and clean all air filters (NB. Filter replacement extra)
Test Remote Control handsets
Visual inspection and clean condenser coils if required. (Chemical clean extra)
Check and clean drain pan.
Check and clean condensate drains to ensure no water overflow.
Visually inspect all coils and connections for refrigerant leaks.
Check capacitors for hazardous leaks.
Monitor refrigerant site glass. (if applicable)
Visual inspection of interior unit for possible contamination and mould growth.
Clean and sanitize evaporator coil [in situ] to prevent mould and mildew build-up. (this is additional maintenance and if required, there will be an extra cost for labour and chemicals)
Remove and clean units (optional, additional charges apply).
Check all supply vents for adequate air circulation.
Test heating elements for trouble-free operation.
Check crank case heater.
Check safety controls.
Check all pumps and auxiliary equipment.
Check all belts and pulleys
Check reversing valve for correct operation.
Lubricate motor and blower bearings. (if applicable)
Take note of all corrosion spots and apply protective film on equipment, as needed.
Inspect, clean and spray controls and switches.
Check thermostat calibration & battery life.
Check all electrical components for proper operation.
Test compressor's running amperage.
Check all wire connections and replace if necessary.
Check all relays for trouble-free operation.
Inspect contact points.
Benchmark motor amperages to compare to future visits.
Check refrigerant flow control device.
Test and monitor refrigerant pressure.
Check operating temperatures, and temperature drop across coils.
Run and evaluate system for performance/efficiency.
Full Written Report + Preferred Client Status
And on top of that, at the end of each air con maintenance service, we also provide a full written report on the condition of your air conditioning system, which could include a list of issues that may need to be resolved at your next service.
Finally, by engaging Acer Services to perform scheduled A/C maintenance, you automatically achieve Preferred Customer Status allowing you to jump the queue if ever anything goes wrong…even in the middle of Summer when we are at our busiest!
Regardless of whether you are a small to large business with a single office or multiple floors, or where you are located in South East Queensland, or which type of commercial air conditioning system you currently have – a commercial ducted system, stylish cassette system, or large capacity package system – Acer Services can tailor a commercial air con maintenance program to suit.
Put us to the test today.
For more information – or to book a service – simply click here to contact us.