Breathe easy with mechanical ventilation from your commercial electrician
Mechanical ventilation has a role in many different applications, whether it be removing concentrated moisture from a bathroom or preventing heat build up in a warehouse. If you don't already have mechanical ventilation in your home, plant or warehouse, having it installed by a home or commercial electrician is an important measure for comfort, hygiene, and safety.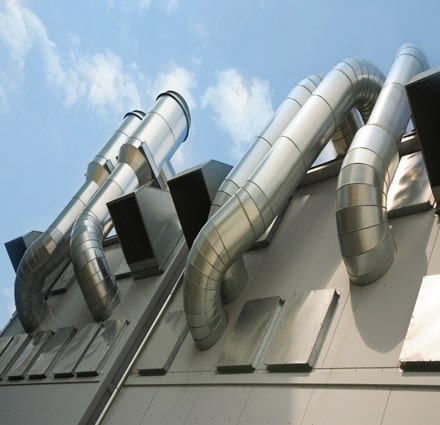 In this article we look at mechanical ventilation and its use in commercial applications like storerooms and warehouses.
How it works
Mechanical ventilation removes unwanted heat, odours, and concentrated moisture from spaces where these can build up. It is particularly useful in rooms that have few openings for these to escape naturally.
Mechanical ventilation uses a system of ducts and fans to draw the heat or fumes out of the room and to circulate fresh air. Depending on the system and its location, the heat or fumes are ducted outside, into the roof, or through a filter that takes them back into the room as fresh air.
Commercial mechanical ventilation
In industrial buildings like plants, storerooms and warehouses, it can be a legal health and safety requirement to have a commercial electrician install mechanical ventilation. Ventilation is often necessary for removing hazardous fumes that could threaten workers, equipment, and even the building itself.
In addition to being a safety measure, mechanical ventilation also keeps buildings and rooms at level temperatures, which can protect goods and equipment from overheating, and increase productivity. Removing excess heat from the room ensures that workers are comfortable, which means they will be able to work faster and more efficiently. This is particularly important for buildings in Brisbane, the Gold Coast, and other places in Queensland where temperatures can soar during the warmer months.
Turn to Acer Services for the highest standards of commercial electrical work
At Acer Services, we know how important it is to keep your business running smoothly. That's why you can trust our commercial electricians to provide prompt, effective service with minimal disruption to you and your business. Whether you require mechanical ventilation or any other electrical installation or repair, we can help. Contact our friendly team now!