So… you've decided on Ducted Air Conditioning. What now?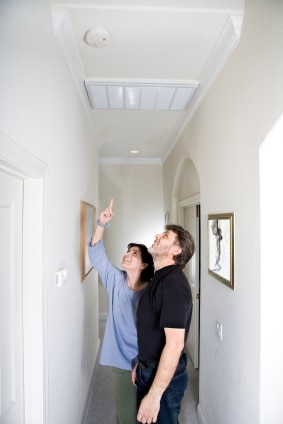 Ducted Air Conditioning… decisions, decisions.
You've done your homework.
Downloaded the Acer Services Buyer's Guide, read all the invaluable information and decided that a ducted air conditioning system is the way to go.
Excellent choice.
However before you call Acer and order your ducted air con, there are still a few things you need to consider…starting with selecting the right system.
The size and design of your ducted air conditioning system depends on a number of factors.
For starters, why type of house (or apartment) do you have – is it brick veneer, full brick or weatherboard, large or small, highset or lowset?
Which way does the house face? After all, orientation is a big factor.
How many rooms do you have, how big are they, and how high are the ceilings?
How big are the windows and doors and where are they positioned?
Is your house insulated, and if so, to what extent?
How many people live in your home and what is the space mainly used for (eg. cooking, living, sleeping)?
Then there are aspects like the size of your ceiling cavity space – is it big enough – plus do you have somewhere outside where the compressor unit or units can be installed without the noise disturbing you or your neighbours?
You also have to take into account that a large system could require a three-phase power supply, which will obviously add to installation cost if you don't already have 3-phase.
Ducted Air Conditioning Features to Look For
Not all ducted systems are the same, so you should consider the features that best suit your needs and the design of your home.
The first thing you should consider are the vents; do you want them in the walls or the ceiling?
Then there are the controls.
Unlike split system air conditioning which feature remote controls, with ducted they are usually hardwired and wall-mounted.
However do you want just one controller for the whole system, or individual controllers for each zone?
If you have a large house, or a multi-level one, Acer recommend you go for extra controllers as it is more convenient.
The same is true of the sensors used to maintain the set temperature.
The larger your home, or the more open plan areas it has, the more sensors you may need.
One feature you must never skimp on are the ducts themselves.
They are obviously a key component of the system and the last thing you want is for costly cooling to be lost between the unit and the vent.
Rest assured, Acer only use ducting that meets the Australian Standard (AS 4254).
Zoning: the key to ducted air control
The best part about ducted air conditioning is that it allows your home to be divided into zones.
This is convenient as well as economical, because it lets you use the air conditioner for only the part of the house – say the bedrooms and lounge room – rather than the whole house.
Best of all, you can set different climate levels for different areas so you can please everybody.
What now? Call Acer today!
Now that you know a little bit more about ducted air conditioning, all you need to know now is that you should contact Acer Services to talk next steps!
Click here and we'll be delighted to talk to you about your needs and offer you an obligation-free quote.