Fresh Focus for Mudgeereba State School staff and students
According to Deb Dennis, Administration Manager at Mudgeereba State School, the effect of the 26 new air conditioning units on productivity at the school was immediate and significant.
"To be honest, before we had air con, life was horrendous in the admin buildings," Deb said. "But since the air conditioners have been installed, there's been a huge improvement — we're able to focus and work better."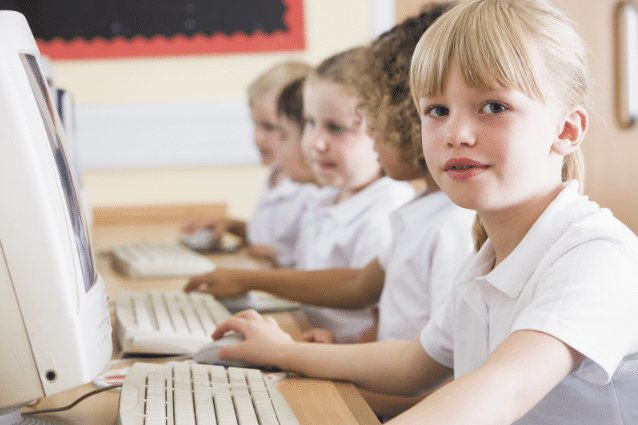 Air conditioning stuffy classrooms
Classrooms at the Mudgeereba school are small with relatively small windows. And if the breeze isn't coming from exactly the right angle, the windows do not catch it.
As a result, the classrooms were quite stuffy — especially when the students returned from exercise sessions out on the field.
Now cool, fresh air from the air conditioners helps both children and teachers concentrate better and get maximum value from the learning experience.
"We have some children in our school who, due to illness, are particularly sensitive to heat," Deb explains. "They are now able to participate better in the classroom, and, together with their parents, they have welcomed the new air conditioners."
Acer Services professionalism ensures air con installation goes according to plan
Proactive planning allows Acer Services to shine because they can pre-empt most potential issues and work out solutions before these arise and/or escalate into more serious problems.
"They came around to our school and discussed what we wanted, and how it could be achieved — before they even submitted the quote," said Deb.
"Then, once they had been awarded the job, they returned and explained in more detail, their plans for the project."
"These thorough discussions at the start of the project really paid off because we were clear on what they intended to do, and how they were going to go about it, before they even started."
"As a result of Acer Services careful preparation, there were no unforeseen hitches and everything went according to plan."
Meeting the unique challenges of the school environment
This proficient approach has been a key factor in Acer Services' achievement of installing air conditioning systems in 15 schools in just 10 months.
Acer Services has been cooling staff and students at schools across the country for more than 15 years now. Their Mitsubishi Heavy Industry air conditioning units are used extensively in the cool schools project, and the team has extensive experience in dealing with the many unique challenges involved in school air conditioning installations.
"They were really good about fitting into our schedule," said Deb. "They waited patiently, while we got all the relevant permissions and approvals that we needed before the job could get underway."
Exceptional efficiency
Despite the size of the project, Acer Services was able to complete the job very quickly.
"They had a fair-sized team of aircon installers and each one of them worked with tremendous efficiency," said Deb. "They managed to finish the entire project before the students returned."
"This was great because if there's one thing teachers get grumpy about when it comes to contractors it's the disruption to their lessons. But thanks to Acer's quick, efficient work, this wasn't an issue."
The difference is the detail
The difference that distinguishes Acer Services lies in the attention they pay to detail.
"The staff and teachers especially appreciated the way Acer Services worked neatly and left the place clean and tidy," said Deb.
"They were also impressed by the way that the team was prepared to make adjustments (for example to the positions of the air conditioner remote control devices) to make things as convenient as possible for them."
Really reliable
Security is a priority for schools and this makes it imperative that any contractors on school grounds behave appropriately and responsibly.
"The Acer Services team was well-presented, courteous, and very dependable. They often worked late and left long after we had all gone home," said Deb. "But we were able to trust them to take care of important issues such as locking up when they left. We were confident that our Mudgeereba school was in good hands."
"I would recommend Acer Services to anyone looking for an air conditioning system for their school. They were efficient, reliable, and their workmanship was excellent."
For air conditioning supply, installation or refurbishment for your school, contact Acer Services today. We'd love to help you find the perfect solution!