Portable air conditioner vs a wall mounted air conditioner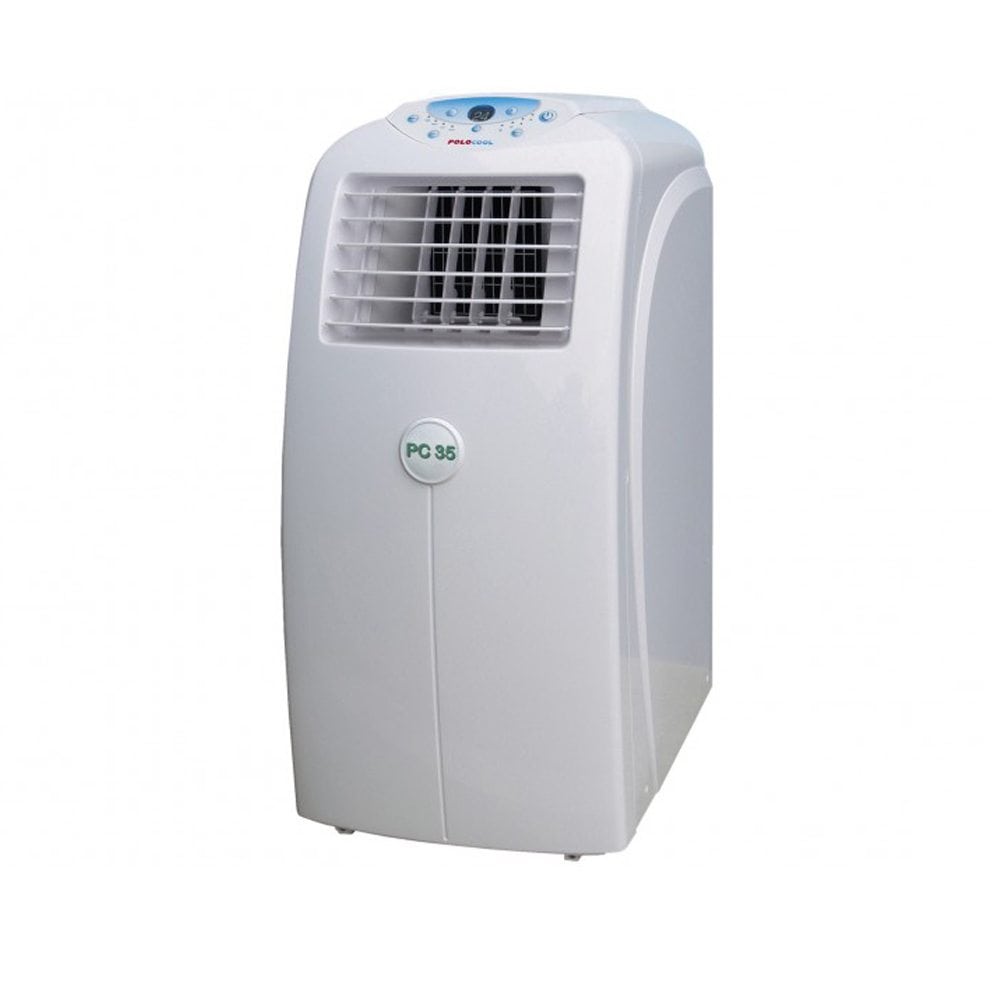 Thinking of buying a portable air conditioner instead of a wall mounted one? (We suggest reading our buyers guide before you decide) We can see why you might be thinking that way. They are often cheap to buy, there are no installation costs and they can be moved to any room in the house. But it isn't as cut and dried as you think. In this blog, the home air conditioning experts from Acer Services take a look at whether you are really saving money by buying a portable air conditioner.
Comparing on price alone
Certainly the purchase price CAN be cheaper. That's if you buy a "cheap and nasty" mass-produced one, or even an Evaporative Cooler. The dearer ones can cost around $1,300…which probably puts them in the "why would you bother" category. For the sake of this article, let's say you opt for a Polocool 3.5kW Cooling Only Portable Air Conditioner (pictured above). Did you know that for around the same price, you could buy a top brand Mitsubishi Heavy Industries' 2kW Wall-Mounted Air Conditioner from Acer Services? Now on the down side, Acer's prices don't include delivery and installation, plus that unbeatable price is for a 2kW unit.
However, let's try to compare 'apples with apples' here.
#1 – Portable air cons are less efficient Yes, the portable air conditioner does have a bigger capacity (3.5kW vs 2.0kW), however size does not equate with efficiency. The portable is simply blowing cool air at the person sitting in front of it…it doesn't cool the room like a REAL air con unit. #2 – Wall-mounted air conditioners are cheaper to run In the long run, these savings could be quite substantial and go some way towards allaying the cost of installation. (Likewise the $39 initial saving could easily cover the cost of picking it up and bringing it home. # 3 – Portable air cons are "cooling only" A wall mounted air conditioner can be a fully-fledged reverse cycle model that will also keep your room wonderfully warm in winter too. No contest, don't you think? #4 – Warranties Like nearly all Mitsubishi Heavy Industries' products, the featured unit comes with a 5-year warranty that covers parts, labour and compressor. Polocool – no, we haven't heard of them either – would be very hard pressed to match that. #5 – Finally, there is the matter of how the units operate Ask anyone who has one – or had one – and they will tell you that they are noisy…VERY NOISY. Don't take our word for it, read what people are saying on independent forums. Take for example the comments on Essential Baby. Incidentally, there is one comment on that forum that sums up what a lot of portable air conditioner buyers feel about their purchase down the track. As "Holidayromp" says: "Portable air conditioners are a waste of money. They are exxy for a decent one that will actually even think about attempting the job. Unfortunately they can only cool very small areas, chew the electricity and (then there's) the fiddling around with the duct in the window and trying to ensure that it is properly sealed and the hose doesn't fall out. We ended up giving ours away." So before you part with your hard-earned money and buy a portable air conditioner, it will pay you to do your research.
Want to learn more about portable and wall mounted air conditioners? Talk to us?
If you have any questions about air conditioning in general, or to arrange an obligation free quote, simply click here to get in touch with one of our friendly team members.