Review - The Bronte SRK ZRA 7.1 kw Air Conditioner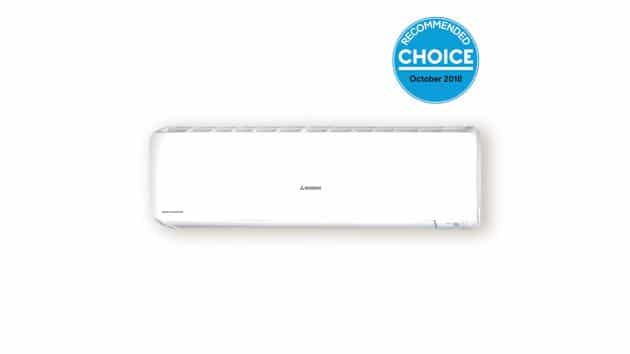 Here at Acer Services, we're often asked: "Which air conditioner is the BEST air conditioner on the market?"
Well, it's not a completely straight forward question to answer because every air conditioner has its advantages and disadvantages. And a unit which is great for one owner won't be a good fit for someone else who has a different sized home and different needs.
But to give some insight into what makes a great air con, Jay Matsen, owner of Acer Services, will give his expert review on one of the most popular units we install for our customers.
Jay's thoughts on the SRK ZRA 7.1 kw
The Bronte Series SRK ZRA 7.1kw air con from Mitsubishi Heavy Industries is one of my top picks for a home air conditioner. And it's not just me that thinks it's a stand out air con. This model comes CHOICE recommended (Oct 18).
In my humble opinion, this air conditioner is the ultimate choice in reverse cycle split systems if you have a sizable, open plan living area.
The unit can cope with areas of around 47 sq m. (Note – this will of course depend on factors that can make your house harder to keep cool, such as if your home is facing west or has a lot of glass windows/doors.)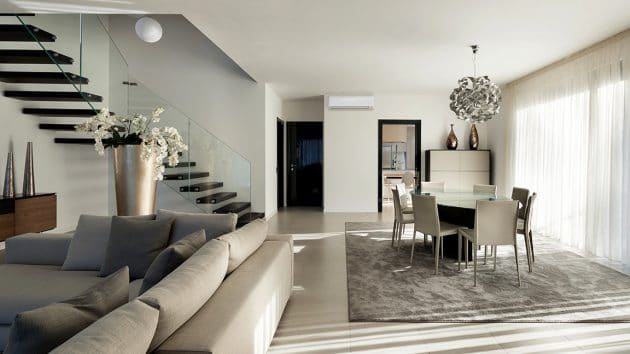 What's great about the Bronte SRK 7.1kw air conditioner
It has a huge 18-meter air flow reach in cooling mode – this helps to ensure your entire room is covered
The unit uses R32 refrigerant as opposed to R410A. R32 is a newer alternative to R410a and boasts nearly 70% lower Global Warming Potential rate than R410A*. It has a potential refrigerating effect 1.5 times that of R410A, meaning it needs less energy to achieve the desired temperature and requires less refrigerant volume to operate**. So you'll use less energy to achieve the desired temperature, which is good for your power bills and good for the environment.
This air conditioner is very quiet, especially considering how large it is in size. This makes it great for living areas. There's nothing worse than having a noisy air con blaring away in the background when you're trying to watch TV or enjoy a meal.
It comes with all the bells and whistles you'd expect from a high quality, modern air conditioner, such as:

Allergen Clear system to capture allergens and neutralise bacteria
Child lock on the remote
Timers – weekly and on/off
Sleep mode
And even an optional Wi-Fi control system.

It has a 3-star energy rating for both cooling and heating which is an improvement from previous models in the range of comparable size, which were rated 1.5-stars for cooling and 2.5-stars for heating.
This air con is backed by the trusted name of Mitsubishi Heavy Industries, so you know you're getting a high quality and reliable product. MHI are renown for their customer support and spare parts are quick and easy to get a hold of.
It comes with a 5 year parts and labour warranty. And in my years of experience, I've had to deal with very few warranty calls for this unit in comparison to other brands and models on the market.
In summary, this Bronte unit is a high quality, high performing air conditioner which is cost-efficient to run. If you've got a large space to keep cool in summer and warm in winter, I wouldn't hesitate to recommend it for your home.
Want to learn more about the Bronte SRK 7.1kw?
If you'd like more information about this air con, or a competitive quote for supply and install, talk to the team at Acer Services.
We'd be happy to answer any questions you have. We can also arrange for a technician to visit your home, measure out the area you'd like to install your new air con, and provide a no-obligation quote.