Should I get split system air conditioning or ducted air conditioning?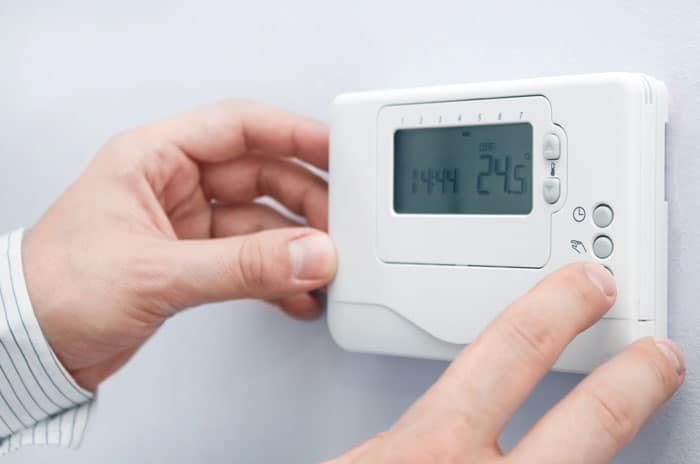 It can seem like a tricky choice to make when choosing between split system air conditioning (also known as wall air conditioning) and ducted air conditioning.
To help you make the right choice for you and your family, here are a few questions you should ask yourself first.
How many rooms do you require air conditioning for?
If you just want to air condition a few rooms, such as your lounge room and the master bedroom, the best option would be to go with a split system air conditioning unit for each room.
Split systems are easier and cheaper to install than ducted air conditioning, making them the better choice if you're not looking to have air con in every room of your house. They also give you flexible control over individual room temperatures. Not all ducted systems allow you to set the temperature of each room. This can be an issue if some members of your family like to have a room much cooler or warmer than others.
What are your family's long-term home air conditioning requirements?
It's very important to consider not only your current air conditioning needs, but to plan for your future needs as well.
For example, if you purchase a split system just for the master bedroom and then decide a few years down the line that you also want to cool every bedroom and the lounge room, you would have to make a difficult choice. Either change the whole house over to a ducted system, or install individual split system units in every room which would be more costly in the long run.
What is your air conditioning budget?
Your budget will of course play an important part in your decision making, but choosing a type of air conditioner shouldn't be based on cost alone. You also have to pay close attention to the quality of the unit/s to ensure your air con will be built to last.
More often than not, cheap models of home air conditioning end up costing you more in the long run. They work less efficiently and use much more energy, causing your running costs to soar.
They also tend to break down more frequently, which means you'll have to spend more on services and maintenance.
So when choosing a home air conditioning solution, be sure to select a brand that's well established in the market and offers a five-year warranty as a minimum.
If you'd like more information, talk to our expert team.
We'd be happy to answer any questions you have. We can also arrange for a technician to visit your house, discuss which type of air con will suit your needs, and provide a no-obligation quote for installation.