What is reverse cycle air conditioning?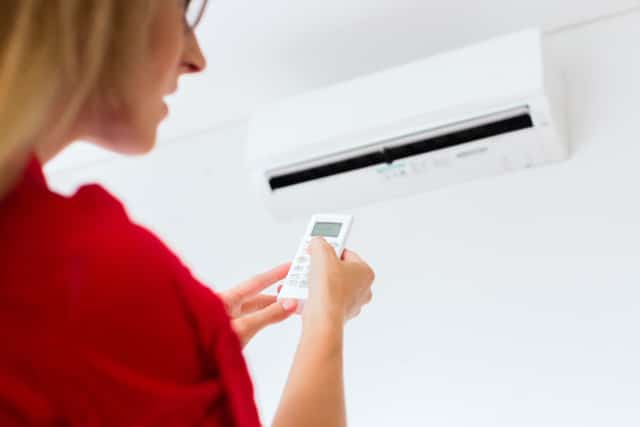 Reverse Cycle Air Conditioning is often a popular choice for those contending with the Brisbane and South East Queensland climate, particularly when it comes to Home Air Conditioning.
But there are many different types of air conditioners and it can certainly get confusing when you're confronted with terms like:
invertor,
non-invertor,
cooling only.
Not to mention split system, multi-split and ducted!
So in this post we'll demystify Reverse Cycle Air Conditioning and give you an overview of how it works and what it will do for you.
So how does reverse cycle air conditioning work?
Put simply: reverse cycle refers to a style of air conditioner with both heating and cooling functions.
Reverse cycle is an air conditioner in which the refrigeration cycle can be reversed, producing heating instead of cooling. It's really two systems in one that work in a most efficient way together.
When the reverse cycle unit is in cooling mode, it works like a normal air conditioner.
However, when your reverse cycle air conditioner is switched to heating mode:
The indoor evaporator coil switches roles (reverses the cycle) and becomes the condenser coil, thus producing heat.
The outdoor condenser unit also switches roles to serve as the evaporator and discharge cold air (colder than the air outside.)
An added bonus of reverse cycle air conditioners is they can also filter and dehumidify the air, making your environment more clean, pleasant… and healthy.
Cool or warm? It is your choice!
Reverse-cycle is a popular choice in places like SE Queensland that enjoy a mild winter, where the temperature averages between 4 to 13 °C.
That's good news for those of us living in Brisbane where we rarely see the thermometer drop below 9 °C. And with Brisbane winters lasting just a couple of months, you may only need heating for a few weeks each year, but with reverse cycle being so efficient compared to other types of heating, you'll be so grateful you made the investment.
Some of the settings you'll find on reverse cycle air conditioners
The beauty of reverse cycle is you have so much control over everything. Here are a few of the functions you'll find in most systems on the market today.
Fan speed: The fan circulates cooled or heated air around the room. Most models have a wide airflow range and multiple fan speeds from very high – to help the room cool down quickly, to very low.
Thermostat (temperature setting): This control allows you to set the desired room temperature, the thermostat then measures the indoor temperature and adjusts the air conditioner output accordingly.
Auto: The auto mode, as the name suggests automatically chooses the right mode required to keep the room at the temperature you choose.
Cool: On this setting, the air conditioner pumps heat from the inside to the outside.
Heat: You guessed it – the air conditioner pumps heat from the outside to the inside.
Dry: This setting dehumidifies the air and provides some cooling, but not as much as on cooling mode.
Fan only: On the fan setting, the unit will blow air without heating, cooling or drying, which is useful when it's a bit warm and all you want is a cooling breeze.
Economy: In Economy or 'Eco' mode, your power consumption is reduced. This function differs from brand to brand. On some, it reduces the cooling or heating output by adjusting the thermostat a degree or two. On others it uses sensors to detect if anyone is in the room and then reduce the cooling/heating.
Sleep mode: When your air conditioner is in sleep mode, the temperature is automatically adjusted in steps to a comfortable level for sleeping so the air conditioner doesn't work as hard while you're asleep.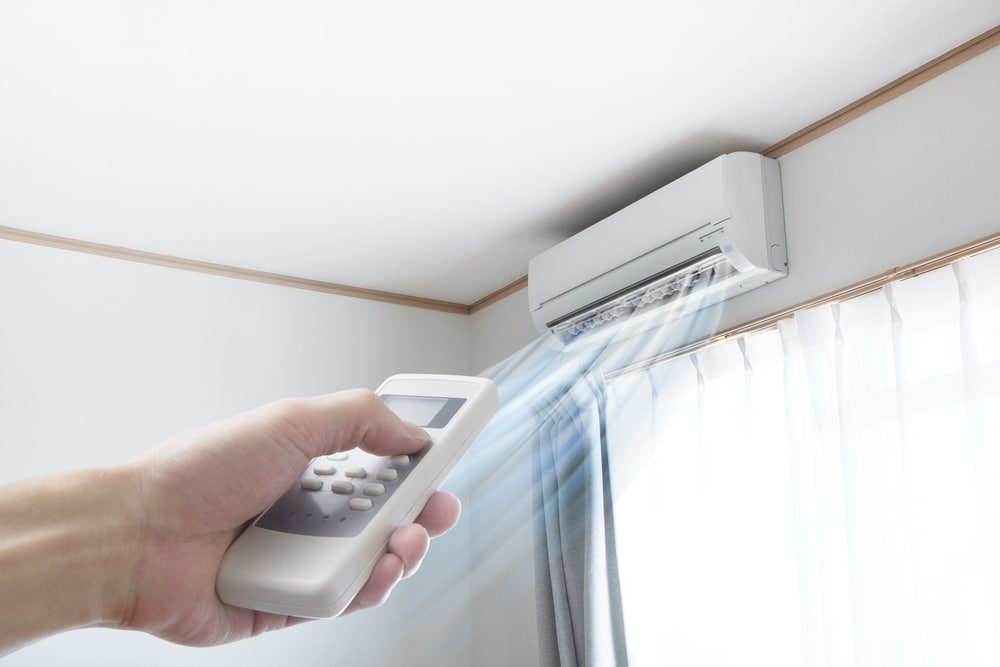 Reverse Cycle Split Vs Reverse Cycle ducted
The other important thing to remember when choosing your air reverse cycle air conditioner is whether to use a split or a ducted system.
You will get detailed insights from our free Air Conditioner Buyer's Guide, but in overview…
A split-system, reverse-cycle air-conditioner is used to cool or heat one room, say your lounge room, bedroom or nursery.
Ducted reverse cycle air conditioning on the other hand may be a better option when you want to heat or cool the entire house, or specified zones within the house.
Both ducted and splits consist of an indoor and outdoor unit.
With a split system, the indoor unit is placed on a wall, and the vents direct the air into the room.
With a ducted system, the indoor unit is placed in the roof space of your home and is connected to a series of vents within the house via ducting in your ceiling. Cool or warm air is circulated to all rooms via this system and it can be set to operate in selected areas.
Get help from Brisbane's reverse cycle air conditioning experts!
For cooling your home through our balmy Brisbane summers or keeping you as warm as toast in those crisp winter months, reverse cycle is hard to beat.
It's head and shoulders above gas, oil or electric when it comes to energy efficiency and performance and with power bills on the rise, saving dollars where you can is important.
Is a reverse cycle air conditioner right for you? Check out our free, downloadable Buyer's Guide to learn more. And do call our friendly Acer Services team. We'd be happy to answer any questions you may have and walk you through the various options available. Simply click here to contact us!