---
CHOOSE THE PANASONIC THAT'S RIGHT FOR YOU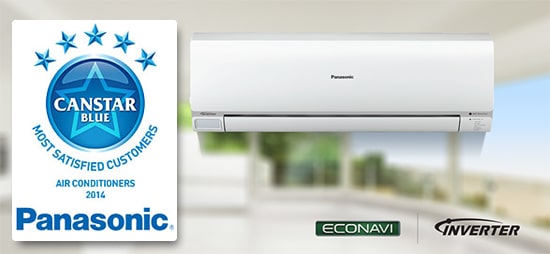 You can't have a discussion about famous brand air conditioning without a Panasonic air conditioner being part of the conversation.
That's because Panasonic have been designing, engineering and manufacturing air conditioners in Australia for over 30 years.
Regardless of whether you are looking for home air conditioning or commercial and office air con, this trusted global company have the system that's ideal for your needs.
Panasonic Australia offers you a full range of intelligent air-conditioning solutions to suit any home, office or business environment…including packaged air conditioning (ducted, cassette & controllers)
Some of their highly sought-after benefits include advanced energy saving features, precise sensor and control technologies and super quiet operation – they even have state-of-the-art air conditioners that actively promote cleaner, healthier air.
Acer Services think very highly of every Panasonic air conditioner. We have confidence in the integrity of the company, their superb products and their after sales service and warranties.
If there is anything more you need to know about their systems, or if you would like a quote on your new Panasonic air conditioner, call Acer Services today on 1300 165 663.
---